SPRING 2017 SCHEDULE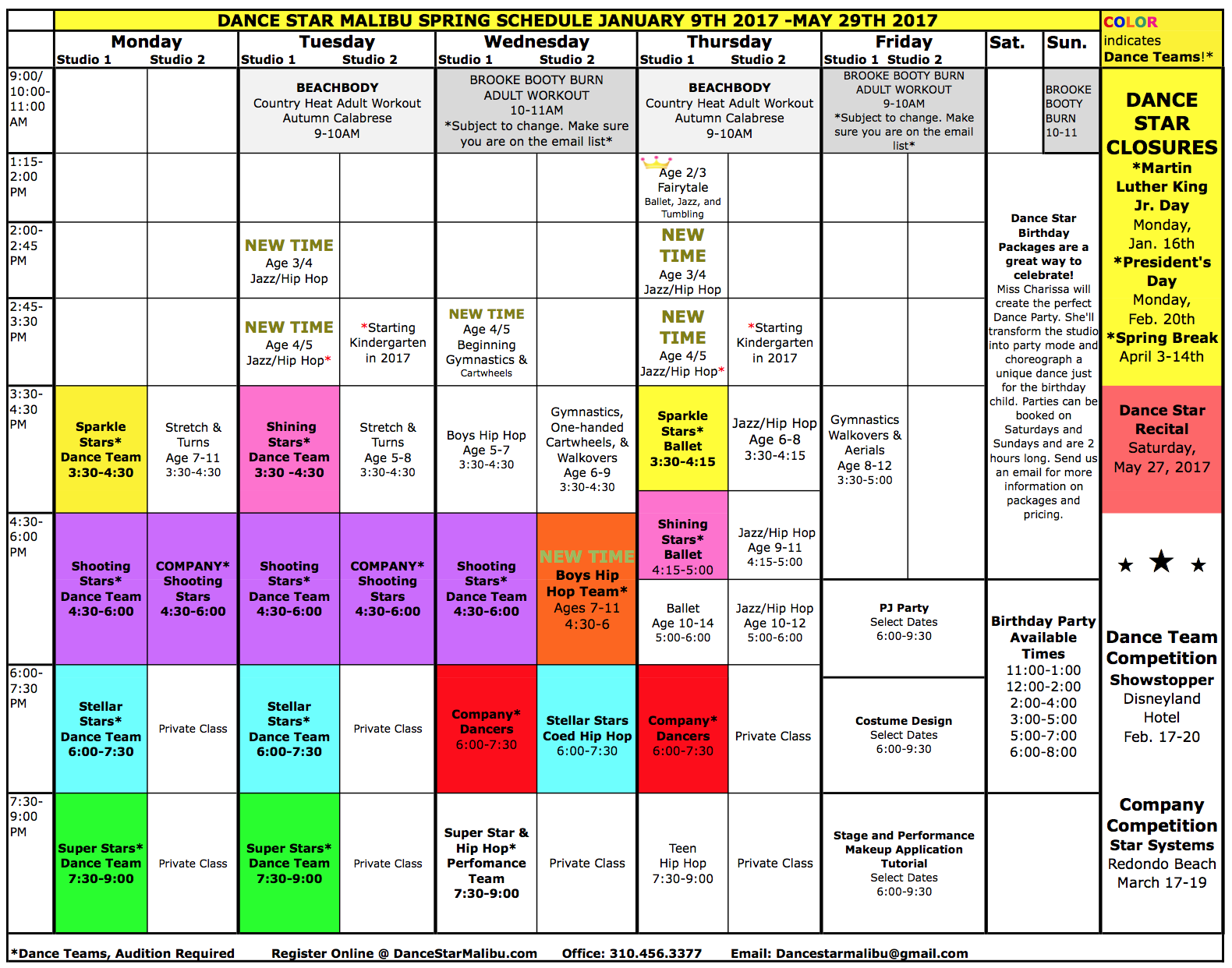 Ready to Register? We are excited to announce that we are now offering online registration to our clients! You can do this any time of day from your own home. Please click the REGISTER link follow the prompts given.  Classes fill up fast, so don't delay. Just remember that registration for your child is only complete after payment is received.
Dance Star Semesters are as follows:
Fall Semester:  August 22nd, 2016 to January 8th, 2017
Winter/Spring Semester: January 9th, 2017 to May 27th, 2017
Summer Camps:  June through August (week long camps)
Sorry, No refunds. Dance Star credit only.